エンターテインメント
Famous illustrator Takashi Okazaki creates MLB The Show 22's Collector's Edition cover art featuring Shohei Ohtani – PlayStation.Blog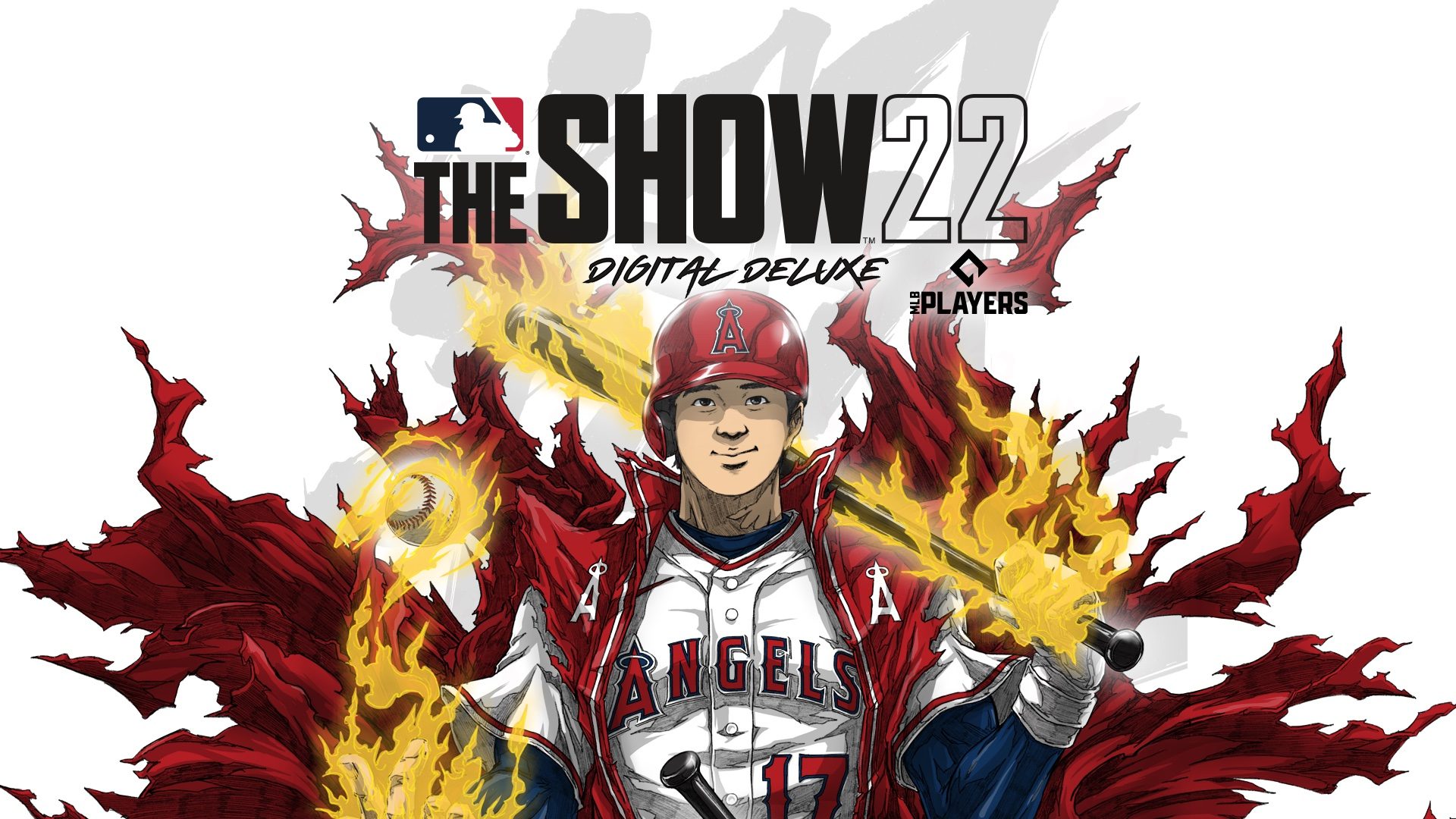 Shohei Ohtani was our unanimous choice to be on the cover of MLB The Show 22, but we wanted to do something special for the Collector's Edition(s). You might not know this, but Shohei is a big fan of manga and anime; he has been since his years attending Hanamaki Higashi High School in Japan. His passion for baseball has always been high but his love for a specific manga series made him love baseball more.
Shohei Ohtani put together what could be considered one of the greatest single seasons in MLB history. One could say it was superhero like, we sure did. With that in mind and knowing Shohei's love for manga and anime the decision was clear. A normal Collector's Edition cover wouldn't suffice— we needed to take it to the next level.
We heard through the grapevine that famed manga artist, director, and writer Takashi Okazaki (Afro Samurai, Batman Ninja) was a huge fan of Shohei Ohtani. We all thought how cool would it be if Takashi drew an anime version of Shohei for the Collector's Edition cover of MLB The Show 22? Shohei is a once in a generation athlete with superhero like abilities on the field. What better way to bring that to life than to have worlds collide on a truly unique cover? We are thrilled to share the results of this collaboration.
Cover Art not representative of in-game art.
Now you're wondering, "What's in the Editions?" First, we're very excited to announce that Early Access is back for anyone that purchases either the MVP Edition or Digital Deluxe Edition of MLB The Show 22. Early Access in MLB The Show 22 begins April 1, to givey a ou start.
Pre-order now at PlayStation Store and be ready for action by receiving a Gold Choice Pack for use in MLB The Show 22 just for pre-ordering (Prices in graphic below in USD).
Note: The MVP Editions of MLB The Show 22 on PlayStation consoles include both a PS4 (disc) and a PS5 (voucher download code) entitlements*. If you purchase MLB The Show 22 physical Standard Edition, you will only have access to that version of the game and will not be able to upgrade later. However, if you purchase the digital version of the Standard Edition (PlayStation or Xbox) you can upgrade for $10 USD.
MVP Edition (Retail or PlayStation Direct)
The MVP Edition is $84.99 USD / $109.99 CAD (MSRP).
This limited-edition Steel Book (physical version only) is available for Pre-order now at retail or through PlayStation.
(Unfortunately, we are unable to offer a $99.99 physical Collector's Edition this year. While we understand this is disappointing, we are pleased to offer this anime edition of Ohtani-san drawn by Takashi Okazaki that )
The MVP Edition on PlayStation includes:
The Game
Access to both PS4 and PS5*,
Limited Edition Steel Book
[4] Days Early Access
Double Daily Login Rewards (For the life cycle of MLB The Show 22)
Additional Items:

[1] Diamond Choice Pack
[2] ゴールドチョイスパック
[1] Ballplayer Pack
[10] The Show Packs
[10,000] Stubs for MLB The Show 22
少平大谷バットスキン
Digital Deluxe Edition (PS Store)
For our biggest digital fans, you know who you are… the Digital Deluxe returns to the PlayStation Store. The Digital Deluxe Edition is $99.99 USD/$129.99 CAD。 For those of you that need packs on packs on packs… on packs, this is the edition for you.
Digital Deluxe Edition includes:
[4] Days Early Access
Access to both PS4 and PS5
Double Daily Login Rewards (For the life cycle of MLB The Show 22)
Additional Items:

[1] ダイヤモンドチョイスパック
[1] Cover Athlete Diamond Choice Pack
[5] ゴールドチョイスパック
[1] Ballplayer Pack
[20] The Show Packs
[25,000] Stubs for MLB The Show 22
少平大谷バットスキン
Continued partnership with the Jackie Robinson Foundation (JRF) through SIE PlayStation Career Pathway Program
Sony Interactive Entertainment, the Jackie Robinson Foundation and San Diego Studio are happy to announce for the second year in a row, every MLB The Show 22 Collector's Edition sold in the US (MVP Edition and Digital Deluxe Edition's only) PlayStation will donate $1 to theジャッキーロビンソン財団。 (Through December 31, 2022)
The Jackie Robinson Foundation has been narrowing the achievement gap in higher education for 49 years. The JRF's holistic approach measurably impacts the lives of young people destined to become impactful leaders. You can learn more about the Jackie Robinson Foundation here。
We could not be more excited for MLB The Show 22 coming out on PlayStation, Nintendo Switch, and Xbox consoles! Look forward to a new class of Legends, new ways to play, including with your friends! Check TheShow.com and follow our Twitter、 Facebook and Instagram accounts for the latest updates about MLB The Show 22.
For more detailed information on MLB The Show 22 including an important update on year to year saves and more please read our announce FAQ here。
*Includes PS4 Disc & PS5 Voucher (PS5 console with disc drive required).